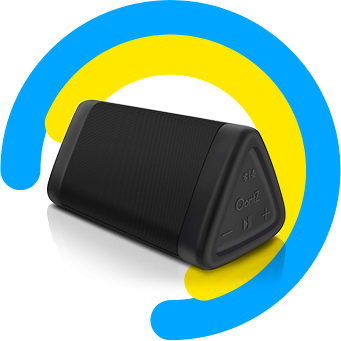 Get a Free Bluetooth Speaker with Every Unlimited Plan

with Coupon Code "BTS19E"

Oontz Angle 3
Bluetooth Speaker

Make the Switch to Start Saving

- 10% Auto Recharge Discount
- Free International Talk Credit
- Nationwide 4G LTE Coverage

- Unlimited Data, Talk & Text
- Unlimited International Text
- Unlimited International Talk to 50+ Countries
3 Great Reasons To Join h2o Wireless
We have Unlimited Data, Talk, & Text plans starting as low as $30. If monthly plans are too much commitment for you, check out our Pay As You Go plans!

Share everyday moments overseas with your loved ones. Monthly Unlimited plans include Unlimited International Talk to 50+ countries.

h2o Wireless has you covered. With our nationwide 4G LTE coverage on one of the largest and most reliable GSM Networks, you can stay connected any time, any place, anywhere.






1. Limited time offer; available for newly purchased plans only. Plan and SIM purchase must be made at www.h2owirelessnow.com on or after December 2, 2019; while supplies last. Enter the coupon code BTS19E at checkout to receive (1) Oontz Angle 3 Bluetooth Speaker. Promotion excludes: Multi-Line, Family Plan, h2o® Wireless Pay-As-You-Go plans, h2o® BOLT, and easyGO. Limit: One (1) Promotion per customer; max. Bluetooth speaker promotion may not be combined with any other promotions (excluding device promotions and Auto Recharge promotions as applicable). Oontz Angle 3 is a registered trademark of Cambridge SoundWorks, Inc. Bluetooth speaker promotion not available to current h2o® Wireless Monthly Unlimited Plan subscribers. Limited Quantities of Oontz Angle 3 Bluetooth Speakers available; no substitutions.

2. Unlimited International Talk: Unlimited landline calls to 50+ countries; select countries also include unlimited calls to cell phones. Each monthly plan account can dial up to 10 unique international telephone numbers each month which reset upon the 1st of each month, regardless of plan expiration. Calls to countries other than the U.S. will be terminated at 60 minutes, but you may re-initiate the call thereafter. Does not apply to calls to off network/ special locations.

3. International Talk Credit: Unused international talk credit can't be replenished if used prior to end of plan cycle and won't roll over to the next plan cycle. International talk rates apply.

4. Download speeds max of 8Mpbs (LTE)/4Mbps (4G). Videos stream at DVD Quality (480p).

h2o® Wireless service is for personal use in the U.S. only. Capable device required for 4G LTE speeds and/or Hotspot. Speeds limited by device/location. All plans shown offer 4G LTE data up to the amounts shown; after shown amounts used, customers will receive unlimited 2G data until expiration of monthly plan. Monthly plans expire 30 days after loaded to account. For the h2o® Wireless $60 Monthly Unlimited Plan, customers will receive 30 GB of data per line in a monthly cycle; after 30 GB data is used, customers will receive unlimited 2G data until expiration of monthly plan. Shown data amounts effective for all activations or recharges made on or after November 1, 2019. "Unlimited" does not mean unreasonable commercial/monitoring/abusive use; see full terms on our website for all prohibited uses. Directory assistance, premium SMS, no answer/busy transfer, caller ID, caller ID block, & roaming not available. Unused accumulated data is forfeited if you switch between plans, terminate or fail to renew your plan before expiration. Discounted price shown only available by signing up for Auto Recharge. Unused Data/Refills/promotions are not redeemable for cash , have no cash value & are not transferable or refundable. Taxes/fees charged separately. Plans/rates/fees subject to change without notice. Coverage & service not available in all areas. All international calling is provided by EBB Connect, Inc. ("EBB"). h2o® Wireless service is powered by Locus Telecommunications, LLC. All rights reserved. Full Terms and Conditions applicable and available here.